Latest Spa Deals in Hilton Head
Nourish + inspire with one of out latest spa specials in Hilton Head. Discover promotions at our luxury Hilton Head Island Heavenly Spa by Westin™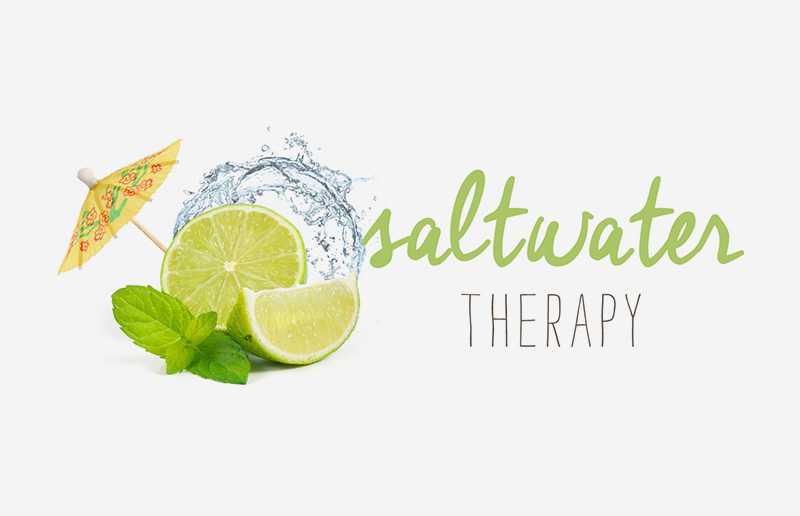 Saltwater Therapy Body Treatment
August 1 – October 31
80 Minutes | $165
No matter the weather outside, it's toasty and beautiful inside your treatment room! Notes of crisp lemongrass and the finest grains of sea salt envelop you from every angle as you're newly restored, buffed and glistening – you've never felt so delicious! Next, a nourishing milk mask is painted on to help refine; repair skin before being wrapped up in a rosemary and mint tea oil wrap. A tropical massage with juicy notes of a lime and coconut body milk moisturizer, filled with 8 natural oils, seal in all the delightfulness!
Spiced Passion Fruit Massage
August 1 – October 31
50 Minutes | $125
80 Minutes | $180
One freshly harvested massage for you – coming right up. A coconut milk lotion steeped with passion fruit combines with a luscious sunflower seed body oil to bring you the sultriest kneading of the season. As you're massaged, spiced notes of cinnamon cloves will dance around your treatment room. When all is said and done, this rubdown leaves skin hydrated, plump and soft like silk.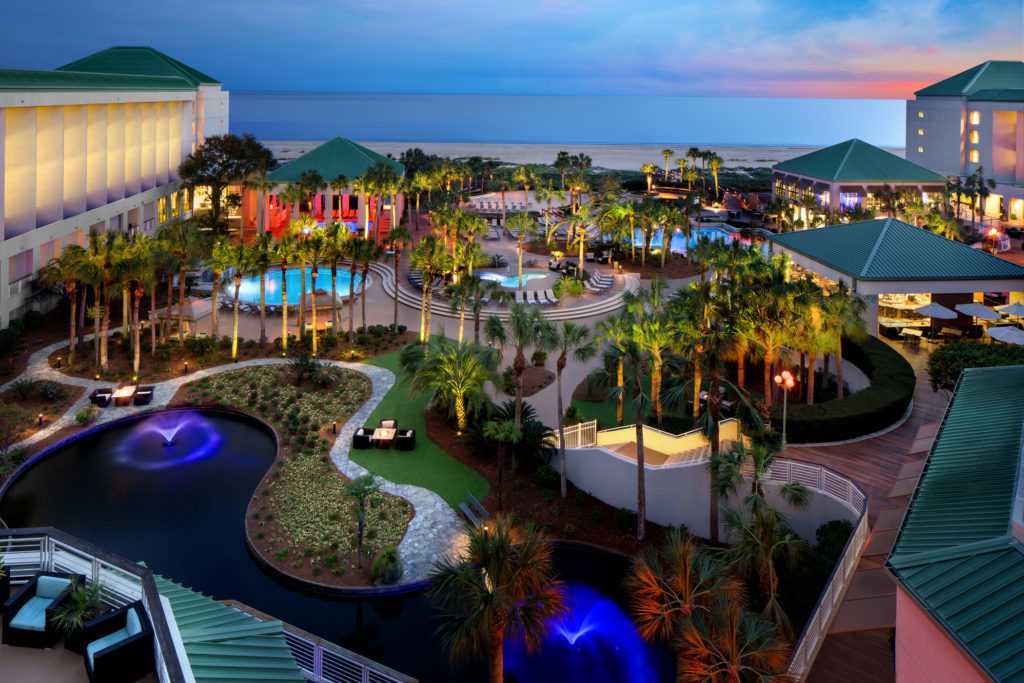 Join us for Spa Nights
EVERY 3RD THURSDAY OF THE MONTH
Open Late
$89 Spa treatments / 30% off Manicures and Pedicures
Complimentary use of amenities (including Sauna, Steamroom and Whirlpool)
A complimentary glass of Champagne or mimosa
Discounted treatments
These appointment times are extremely limited, we strongly recommend that you schedule in advance to be assured your desired time. Call us at 843.681.1019 or email us to reserve.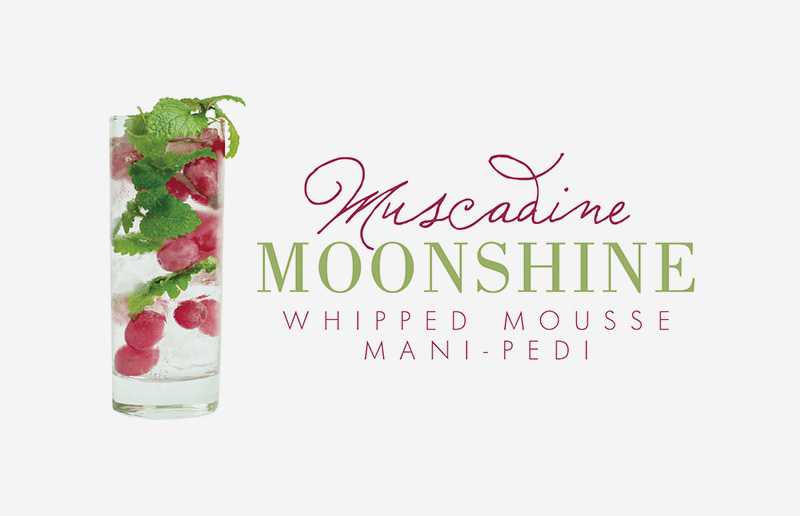 Muscadine Moonshine Whipped Mousse Mani-Pedi
August 1 – October 31
65 Minutes | $85
A soothing vitamin E and coconut oil soak helps to cleanse, detoxify and soothe hardworking hands and soles. A thorough exfoliating scrub-down follows – spiked with Texas moonshine and Georgia-grown muscadine grapes – banishing rough, dry skin. Finally, a relaxing massage with a peptide-infused body mousse helps to erase the look of wrinkles with vitamin-rich emollient oils that lock in hydration and suppleness.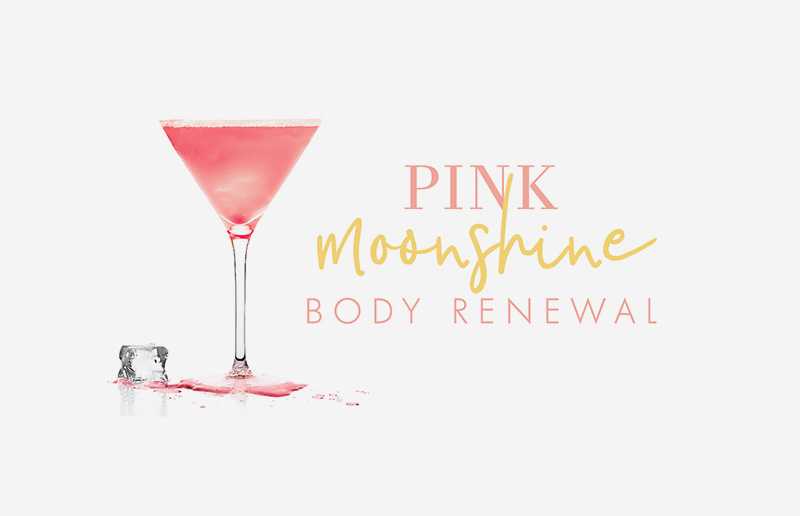 Pink Moonshine Body Renewal
August 1 – October 31
50 Minutes | $115
In honor of Breast Cancer Awareness Month (October 1 – October 31)
Inhale deeply while a steaming coconut oil and vitamin E soak nestles skin as this intoxicating body treatment begins. A spirited scrub blended with Georgia-grown muscadine grapes and Texas moonshine buffs til shoulders, arms and legs gleam in juiciness! Finish with a vitamin E-rich, shea butter massage with sweetly feminine, fresh floral fragrant notes. Cheers!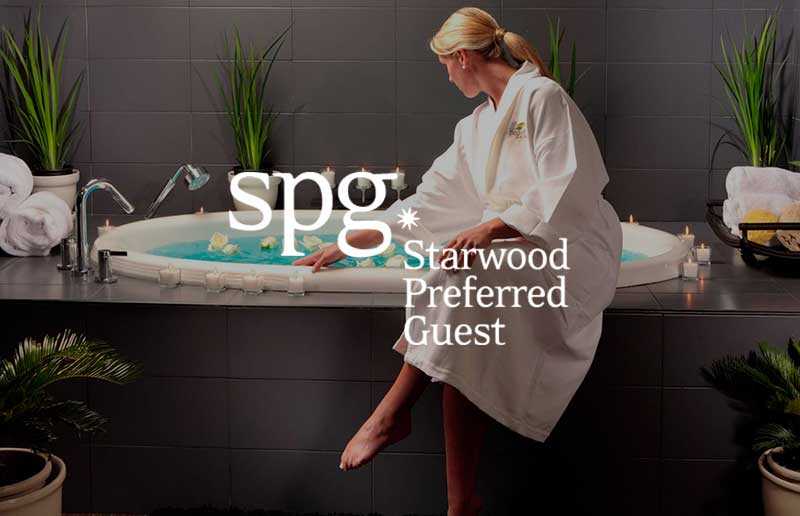 SPG Elite Spa Rewards
All SPG Members receive 500 points when you receive any 50 minute or longer Spa Service
*Does not include salon or nail services.