Latest Spa Deals in Hilton Head
Nourish + inspire with one of out latest spa specials in Hilton Head. Discover promotions at our luxury Hilton Head Island Heavenly Spa by Westin™
February Specials
Valid February 1 – 29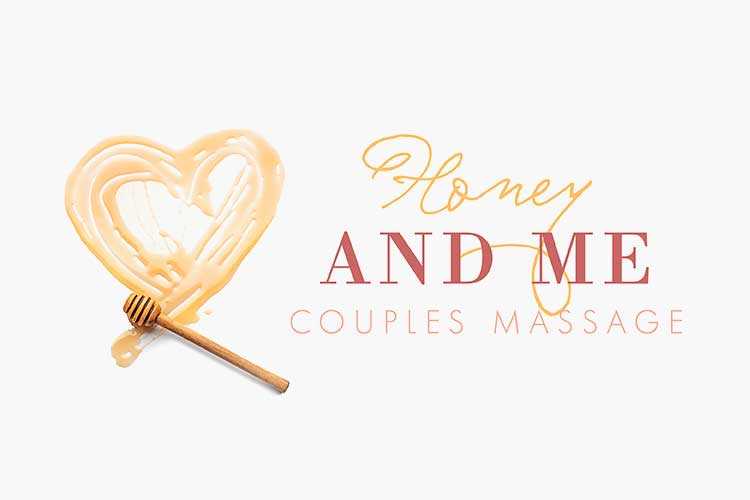 Honey and Me Couples Massage
This kneading is for winter-parched skin in need of a deep drink of hydration. Neck, hands and feet are wrapped in a steaming, sultry compress – with towels infused with rich notes of Madagascar vanilla and vitamin-E for all the moisturizing feels. Hands and feet are painted in an organic honey and sunflower butter blend, then cocooned for deeply nourishing hydration. A gorgeous infusion of organic coconut milk and sultry organic cardamom is rubbed in from head to toe with soothing effleurage strokes to relieve muscles of tension.
50 minutes: $110 each
80 minutes: $150 each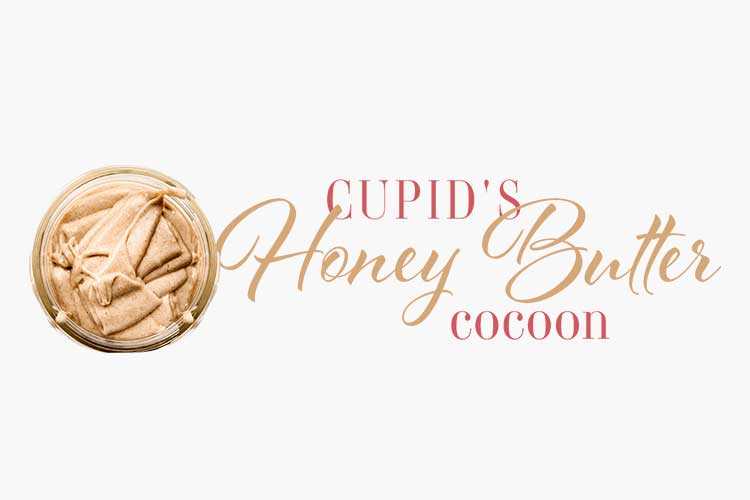 Cupid's Honey Butter Cocoon
This decadent body experience begins with a Whipped Honey Sea Salt Scrub to remove dead skin cells and stimulate skin's metabolism. Next, you are painted – head to toe – with a rich, creamy honey-butter made from golden organic honey and glistening sunflower seed oil that intensively repairs and hydrates. You're then cocoon wrapped and lulled into deep relaxation with a warm oil scalp massage, followed by a full body massage.
80 minutes: $160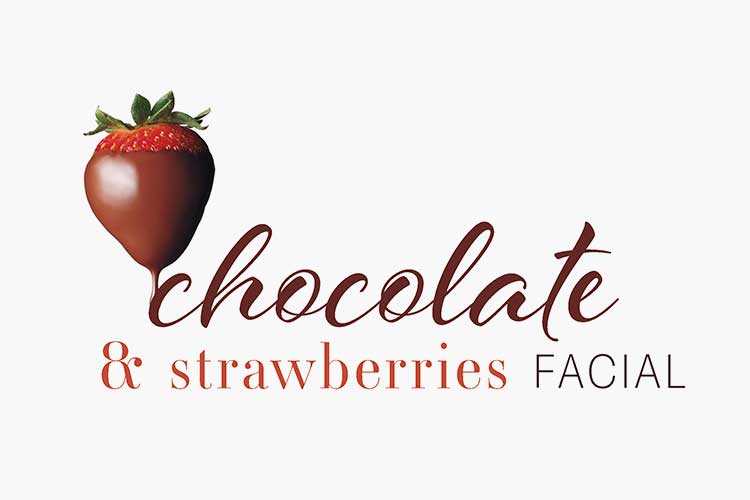 Chocolate & Strawberries Facial
A calming milk wash wipes the slate clean. Then, skin experiences a strawberry and lavender extract exfoliation with a buffing polish rich in vitamin C – perfect for reducing the appearance of pores and redness with its antibacterial and anti-inflammatory properties. A dreamy wrinkle-defending and skin revitalizing chocolate mask with CoQ10 treats skin to a large helping of antioxidants. Next, a pristine rose water and Aronia berry extract tonic is applied to minimize the look of pores, giving skin another deep drink of antioxidants. Ready for more chocolate? Wine not! A cocoa and organic fig vitamin serum is applied to replenish pores from the day's stresses, adding radiance with vitamins C & E. Finish this lavish affair with a Three Milk Ageless Moisturizer and powerhouse eye serum to send crow's feet packing.
50 minutes: $140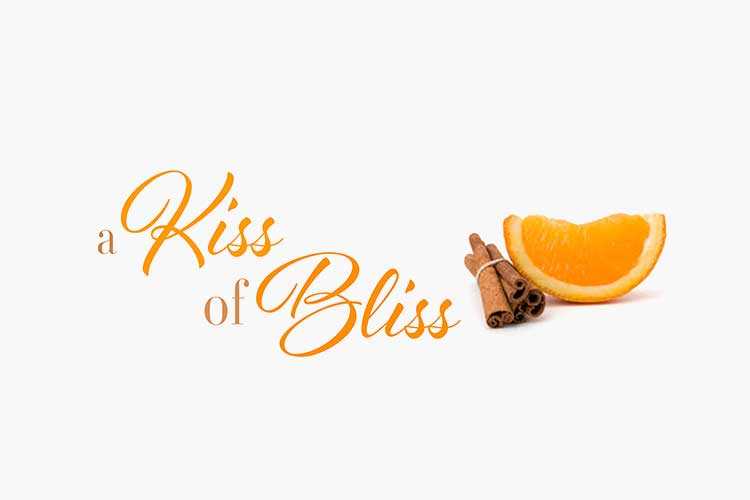 A Kiss of Bliss
Swoon into a spicy-sweet cinnamon soak as skin is nourished and warmed by grapeseed, olive fruit and orange peel oils. Then, an organic shea butter sugar scrub – you'll fall madly in love if you're not careful – transforms rough skin into baby-soft newness. You'll be painted in an antioxidant-packed CoQ10 cocoa treat – with a devilishly decadent chocolate softening mask. A white coconut and pineapple scented shea and cocoa bitter massage finish leaves you in truly delightful relaxation bliss.
50 minute manicure, 50 minute pedicure
110 minute combo: $160
Spring Specials
Valid March 1 – May 31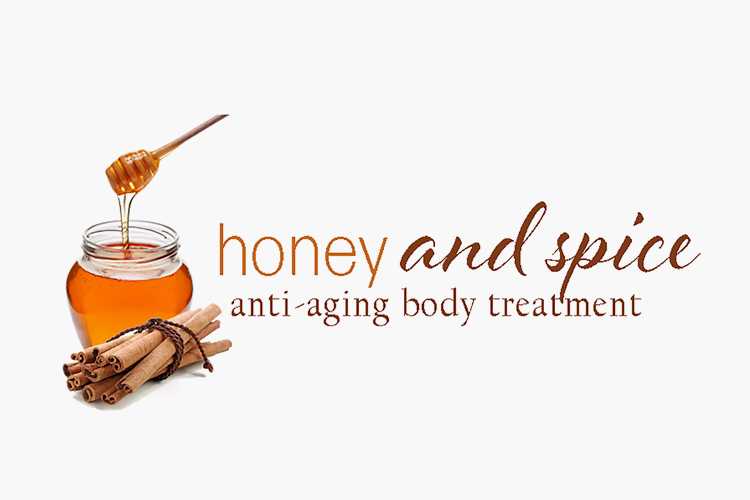 Honey & Spice Anti-Aging Body Treatment
Notes of clove and amber and the finest grains of sea salt envelop you from every angle as you're newly restored, buffed and glistening! Next, a nourishing yogurt mask is painted on to help tighten skin, hydrate and reduce redness before being wrapped up in a warm cocoon. A weightless whip massage with beeswax and lanolin will leave the skin smoother and dull uneven textures.
80 minutes: $165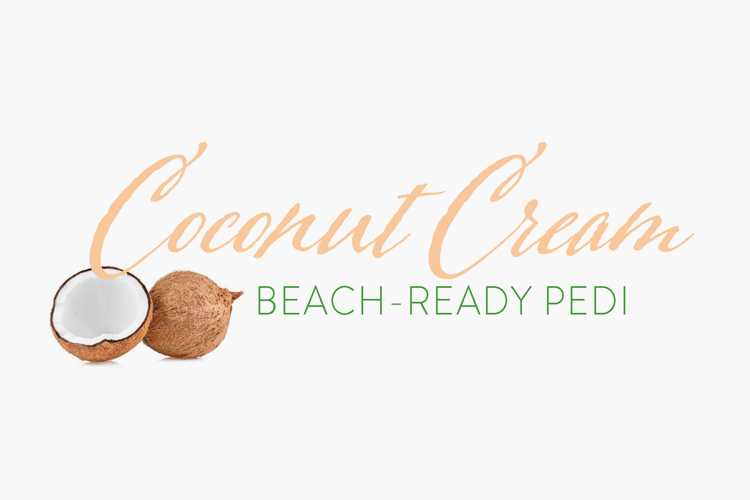 Coconut Cream Beach-Ready Pedi
A warm, buttery sweet cream scent mixed with the finest grains of sea salt soften the feet as you've never felt them before. A rich creamy honey butter from organic honey is painted of the feet and legs and wrapped in warm towels for a silky soft feel. Finally, a relaxing massage with powerful notes of coconut and Vitamin E packed Jojoba and soybean oil your feet will feel replenished and soft and beach ready.
50 minutes: $55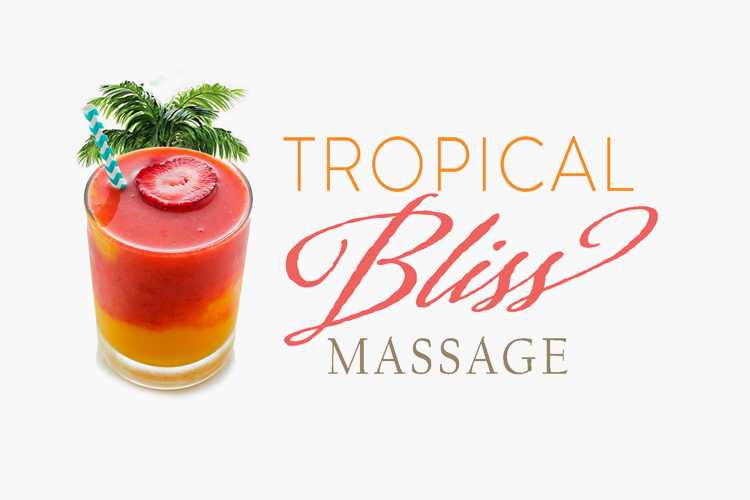 Tropical Bliss Massage
Get warm-weather-ready with a summery shea butter combining strawberry, peach, mango and melon scents. Voted the 15 best dermatologist-approved cream, the Vitamin E and Jojoba and Soybean oils will leave your dry winter skin feeling fresh and hydrated without feeling greasy of heavy.
50 minutes: $125
80 minutes: $180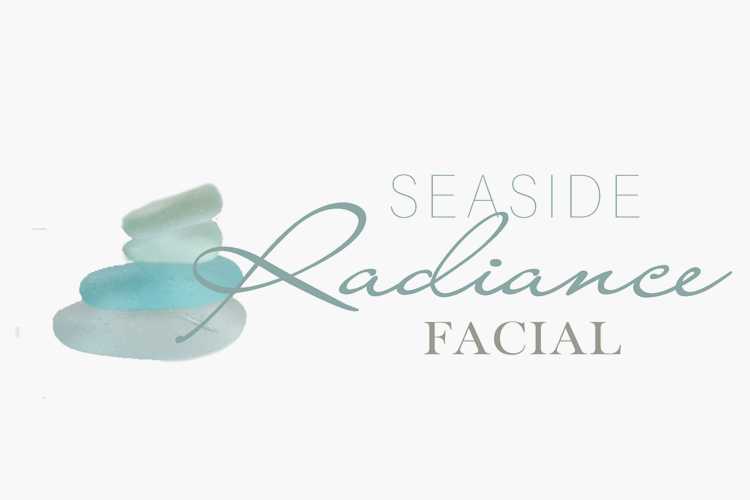 Seaside Radiance Facial
A rejuvenating facial customized just for you. First, a cleanser best suited to your personal skin care needs will be chosen by your esthetician. Next, 7 Alpha Beta® acids lift away dead skin cells, while toning and smoothing skin. Then, a hydrating marine mask delivers a cooling and deeply hydrating experience that gives you immediate radiance after just one use. Finally, your esthetician will choose a moisturizer best suited to your skin care needs to leave your skin aglow.
50 minutes: $135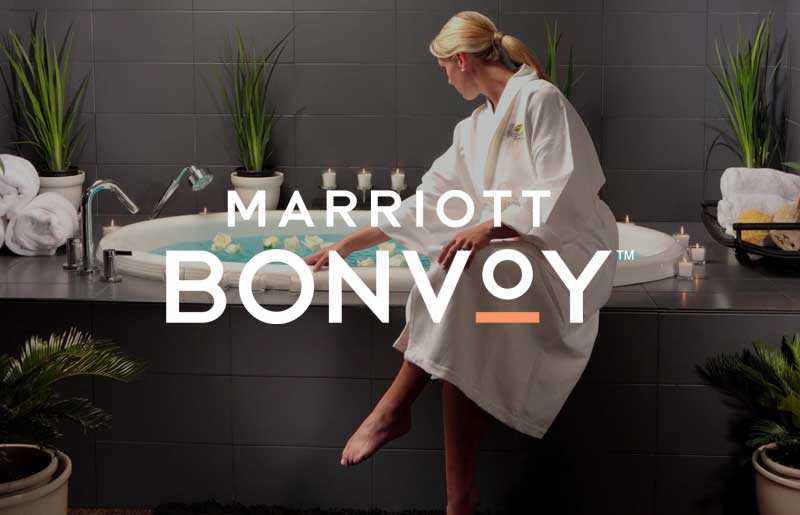 Marriott Elite Spa Rewards
All Marriott Bonvoy Members receive 1000 points when you receive any 50 minute or longer Spa Service and 500 points when you receive any 50 minute or longer Nail or Salon Service. A maximum of 1500 points will be given per day, per guest.
Please see the Spa Concierge for more details.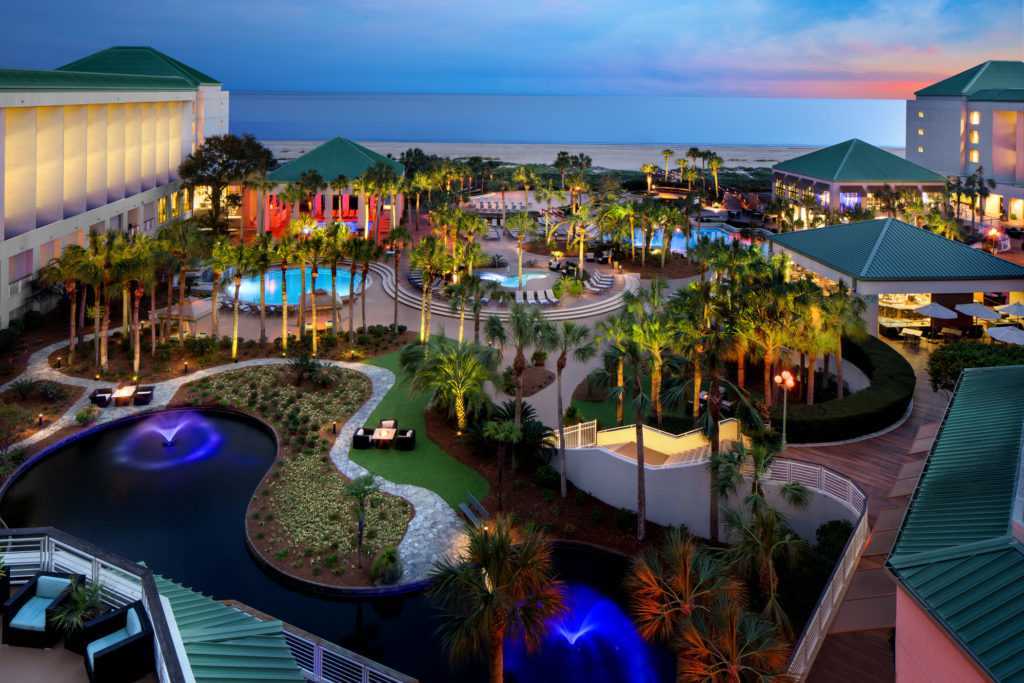 Join us for Spa Nights
EVERY 3RD THURSDAY OF THE MONTH
Open Late
$89 Spa treatments / 30% off Manicures and Pedicures
Complimentary use of amenities (including Sauna, Steamroom and Whirlpool)
A complimentary glass of Champagne or mimosa
Discounted treatments
These appointment times are extremely limited, we strongly recommend that you schedule in advance to be assured your desired time. Call us at 843.681.1019 or email us to reserve.